By Len Maniace

The book Jackson Heights: A Garden in the City tells the story of how Jackson Heights came to be. J.H. Chronicles tells a more recent history of our neighborhood – what's happened since 1988, when the Jackson Heights Beautification Group was formed.

A lot's happened, much of it due to grassroots efforts of an involved citizenry, often led by JHBG, working with our elected officials.
* September 2019 – P.S. 398Q opens on scheduled. Located at 34th Avenue between 69th and 70th Streets, it was the site of a regional White Castle burger headquarters.
* July 2019 – The expanded and renovated Travers Park opens, featuring a lawn that sits on a roughly eight-foot high hill. The renovation includes extensive plantings, such as new trees, shrubs and native perennials, as well as more sitting areas, chess tables and an expanded children's play area.
* June 2018 – Faced with growing development pressure on the edges of Jackson Heights, JHBG launches a campaign to expand the neighborhood's Historic District. The NYC Landmarks Preservation Commission in December suggests a smaller increases than the one sought by JHBG, which responds with a proposal somewhere between the two. The Commission is still considering the expansion.
* April 2018 – The Jackson Heights Butterfly Garden opens at the Jackson Heights Post Office on 37thAvenue, between 78th and 79thStreet. It consists of a variety of evergreen and decidious shrubs and an assortment of perennials planted to attract pollinators.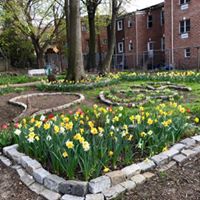 * May 2017 – After several years of plantings by JHBG, a landscaped Leverich Cemetery opens as a place for community activities and quite contemplation. The nearly landlocked site is reached from a driveway off 35thAvenue.
* May 2015 – Diversity Plaza officially opens following reconstruction of the former 37th Road. Containing trees, planters, special lighting, tsblrd and chairs, it rapidly becomes a community gathering spot particularly following important events across the nation and around the world. DOT created the plaza to simply the dangerous intersection of 37thRoad, 73rdStreet, Broadway and Roosevelt Avenue. JHBG was the first community organization to support the project.
* September 2014 – IS 230 Annex and new schoolyard open on 34 Avenue and 74thStreet.
* July 2014 – JHBG installs its first five tree guards along 37thAvenue, east of 79thStreet and east of 86thStreet. By the end of 2019, JHBG will have installed approximately 30 more and turned them into Curbside Tree Gardens filled with a variety of flowering perennials and ground covers.
* February 2013 – City acquires Garden School athletic field for $6 million as an addition to Travers Park. This playfield, Travers Park, and 78thStreet Pedestrian Plaza are to be redesigned to create a larger and greener park.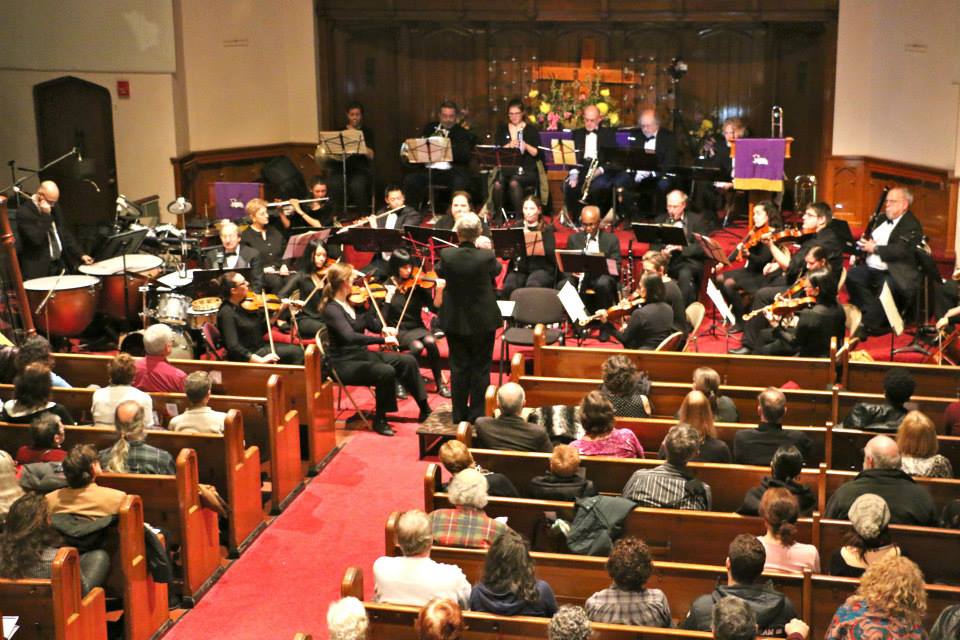 * December 2012 – Jackson Heights Orchestra's inaugural performance at the United Community Methodist Church
* September 2012 – After two years of planning, JHBG's community-composting center opens south of 35 Avenue on 69thStreet, under the CSX tracks.
* May/June 2012 – Work begins on a public gardens by JHBG at 34th Avenue between 94th St and Junction Boulevard and at the 78th Street Plaza near Travers Park.
* March 2012 – New York City agrees to purchase the Garden School athletic field as part of a plan to expand Travers Park. The 78th Street Playstreet and Pedestrian Plaza would serve as the link between the two sites.
* September 2011 – The 37th Road Pedestrian Plaza created following an extensive public outreach program by the city Department of Transportation. Several other traffic changes, including the rerouting of the Q 47 bus were implemented in May and June.
* Fall 2010 – 69th Street Greening begins– A project to reclaim unused waste space along the BQE and CSX tracks begins with soil improvements and the planting of shrubs and perennials.
* December 2010 – The popular Greenmarket at Travers Park begins to operate year round. The market has also expanded onto the 78thStreet Play to accommodate more food vendors.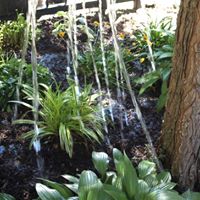 * October 2010 – Launch of JHBG's Tree LC project, an urban forestry program designed to bring help cool Jackson Heights streets, reduce runoff that contributes to water pollution and make a local contribution to lessening CO2. Focuses on planting of new trees, turning compacted tree pits into tree gardens, and tree pruning.
* May 2010 – Jackson Heights Crew (Canine Recreation Entertainment World) opens, providing a dog park for neighborhood canines and their humans to exercise and socialize.
* May 2010 – Release of The Green Agenda for Jackson Heights, a report for making our community an environmentally sustainable neighborhood. Among its top recommendations is call for more green, park and public spaces, laying the ground work for the eventual expansion of Travers Park.
* July 2005 – The $100 million-plus Jackson Heights Transportation Center opens at the intersection of 74thStreet, Roosevelt Avenue and Broadway. It's the transit systems biggest station in Queens and serves the No. 7 Flushing Train and the E.F.M,R Queens Boulevard lines. It's one of the first green buildings by the MTA and is partially powered by solar panels.

* June 2004 – The launch of Summer Sundays in the Park, an ethnically and musically diverse performance series sponsored by JHBG's Friends of Travers Park committee. The series continues.
* September 2002 – PS 222, the Fire Fighter Christopher A. Santora School opens at 86-15 37th Avenue, serving students from pre-K through 2ndgrade.
* September 2000 – PS 212, 34-25 82nd St. opens its doors on the former site of the Jewish Center of Jackson Heights.
* September 2000 – IS 230 opens at 73-10 34 Avenue, the former site of the Physicians Hospital, serving students through 6thto 8thgrades.
* July 2000- Jackson Heights Greenmarket opens at Travers Park , the 29th farmers market in New York City, providing fresh produce from local farms. Market operates every Sunday through end of October.
* June 2000- Construction begins on a new Jackson Heights Jewish Center at the corner of 37th Avenue and 77th Street.
* September 1999- Under community pressure, Time-Warner removes more than two-dozen illegal internet/cable boxes that were installed on the streets of Jackson Heights in violation of landmark status.
* Spring 1999- Transit Authority acquires site to build a larger subway and bus complex at 74thStreets, which is among the city's two-dozen busiest stations. Vollmer Associates of New York City, which designed the highly praised new 42ndStreet subway entrance, is later chosen to design project.
* Fall 1998- Construction starts on two new public schools: an elementary school on 82ndStreet and an intermediate school on 34thAvenue.
* September 1998- Two major commercial restorations on 37thAvenue: La Boina Roja, a Columbian restaurant; Cafe Greco, an Italian cafe and neighborhood arts center.
* August 1997– A highlight in the neighborhood's landmark renovations. The opening of two meticulously restored stores, Happy Kitchen, a Japanese restaurant, and Monika Polish Deli.
* November 1996- Completion of a greenway mall with trees and bike lanes along 34th Avenue that extends nearly to Flushing Meadows-Corona Park.
* October 1996- Jackson Heights: From Ice Age to Space Age, a 48-page children's book published by the Jackson Heights Beautification Group.
* September 1996- After more than a year of renovation, The Renaissance School – an innovative "New Vision" public school – opens in what had been a department store.
* December 1995- After a proposal for a mirrored-glass office building is defeated by community opposition, a brick office building with slate roofs and corner clock towers opens on 37thStreet and 82ndStreet.
* July 1995- A $450,000 renovation of Travers Park completed. Park is maintained by park workers and Friends of Travers Park, a volunteer corps of 30 neighborhood residents.
* 1994- Graffiti brought under control largely through the effort of the volunteer anti-graffiti team of the Jackson Heights Beautification Group.
* January 1994- A 36-block area in the heart of Jackson Heights is named a New York City Landmark Historic District – one of the city's larger landmark districts.
* 1991– Parents begin work reclaiming Travers Park on 34thAvenue between 77thand 78thStreet. Group evolves into Friends of Travers Park, a branch of the Jackson Heights Beautification Group.
* 1990- Jackson Heights: a Garden in the City, written by Jackson Heights Beautification Group board member Daniel Karatzas is published JHBG. The much-praised 193-page book details the history and architecture of Jackson Heights.
* Oct. 31, 1989 – JHBG holds its first Children's Halloween Parade, a march down 37thAvenue from 87thStreet to P.S. 69. The event grew annually, featuring local schools, bands and elected officials, and by the early 2000s was believed to be New York City's second largest Halloween event.

* 1988- Jackson Heights Beautification Group founded to battle graffiti, crime and to preserve the community's historic integrity. It grows to become a major environmental, arts and civic group in Queens.