The JHBG Halloween Parade Committee organizes the traditional annual parade in Jackson Heights. All are welcome!
Every year on October 31, young old or in between, we march, skip, dance, and stroll down 37th Avenue from 86th Street to PS 69, where more than 3,000 bags of treats are handed out to children.  The success of the parade is thanks to the volunteers who put the parade (and the bags of treats) together, and to the many local businesses that contribute financially and with in-kind donations.
Each year we need volunteers to help stuff the goodie bags (usually the day before Halloween) and to give them out at the parade. Volunteers need to sign up in advance. All volunteers who help with stuffing the goodie bags are treated with refreshments, and all of them are invited to a thank-you party the night of the parade.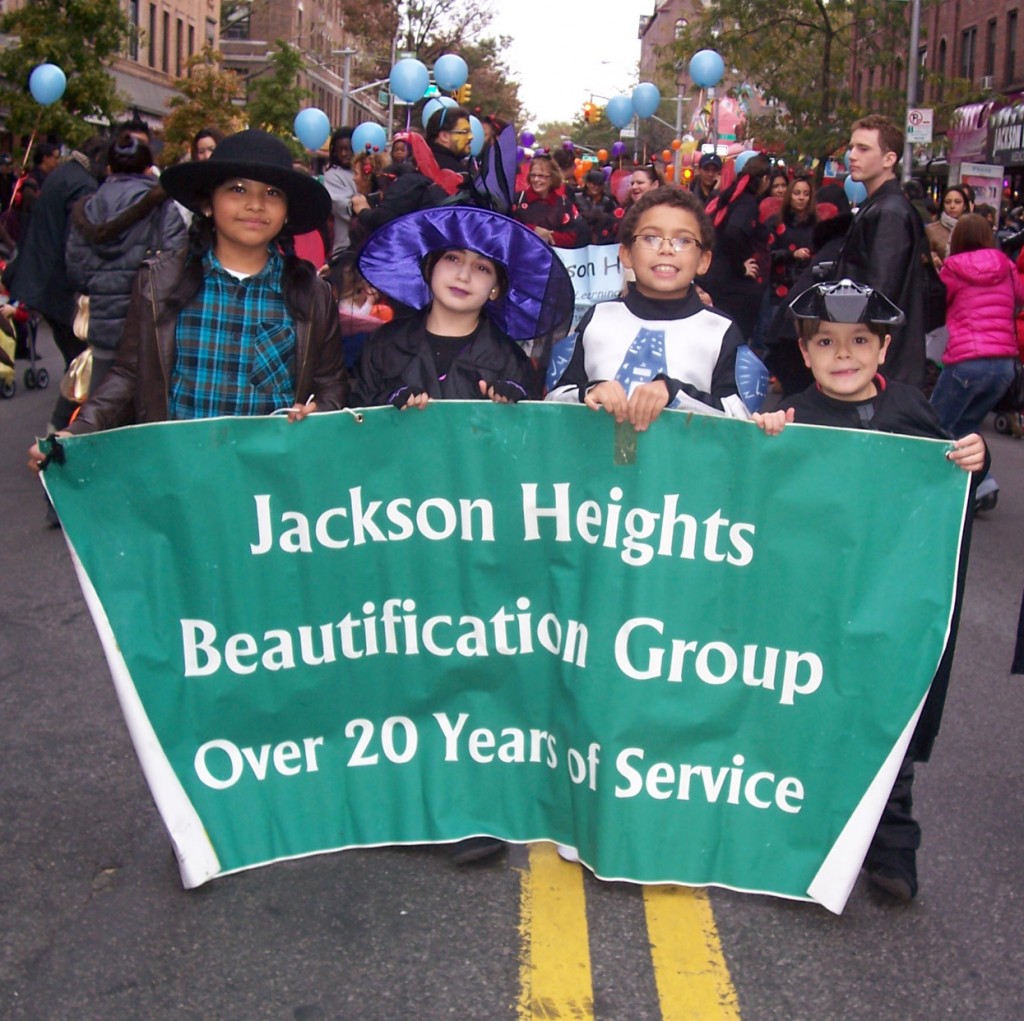 If you're interested in volunteering contact us at info@JHBG.org.