Edwin Westley
Co-Chair of Halloween Parade/Retired
Edwin O'Keefe Westley has served as President of the Jackson Heights Beautification Group several times since the organization's inception and is the longest serving President. Ed has also served as Secretary, all while co-chairing several committees. He is a community leader of longstanding, also serving on the Community Board for close to 15 years. For JHBG, Ed heads the annual Halloween Parade, and with a group other Board Members, works on Summer Sundays in the Park. Ed began volunteering with the organization in the early 1990s, initially cleaning up broken glass and dog waste each Saturday with the Friends of Travers Park. He retired from the Northrop Grumman Corporation in February 2006 after 34 years of service where his assignments included Finance and Planning, Quality Assurance, and Internal Audit. Ed has also long been involved in our nearby sports arenas in Flushing Meadows/Corona Park in different capacities. He has served as a supervisor for Summit Security during the United States Tennis Open (1999 – 2005), as well as working as an usher at the U.S. Open (2005 – present) and a Ticket Taker for the NY Mets (2005 – present). His catchphrase is "See you in the neighborhood" because as a community resident and volunteer with a long history, he is a well-known neighbor to many.
---
Leslie Ellman
Board President / NYC public schools administrator
Leslie Ellman is a Queens native and proud resident of Jackson Heights for over 10 years. She is proud to be a volunteer and director of the JHBG because she believes in the power of neighbors working together to maintain and improve our quality of life. Professionally, she is a public school administrator and is passionate about creating learning environments in which all students can succeed.
John McCaffrey, Jr.
Clean Streets, Co-Chair of Halloween Parade / HR Director at UNITE HERE
An experienced Human Resources professional with an ability to collaborate with multiple parties, John McCaffrey has been working for UNITE HERE! for over 15 years. He joined the Jackson Heights Beautification Group to help carry out the organization's diverse set of programs. Having served as President and Vice President for years, he now focuses on organizing the annual Halloween Parade while also supporting other board member's projects and assisting in shorter-termed efforts such as Census 2020 outreach. John and his family are life-long residents of the neighborhood and have lived here for multiple generations.
Joe Brunken
Treasurer / Property Manager
Joseph Brunken runs Garden Heights Property Management, Inc. on 37th Avenue. Not only does he manage many local properties, but he also keeps the books for the Jackson Heights Beautification Group. After thirty years in the financial services industry – holding senior positions at such firms as Chase, Institutional Investor, Nikko Capital Management, Mutual of America and Amalgamated Bank – Joe turned to his life-long interest in real estate and launched Garden Heights Property Management (GHPM) to serve the needs of unique small co-op's.
---
Daniel Karatzas
Historic Jackson Heights / Financial Planner
Dan Karatzas is an enduring member and former President of the Jackson Heights Beautification Group. He currently serves as Secretary and contributes to managing membership and records. Famous for his book, Jackson Heights – A Garden in the City (1990), which chronicles the history of Jackson Heights and its exceptional contribution to urban planning history, Dan is the resident expert on the community. As the acknowledged historian of the neighborhood, he is responsible for organizing the JHBG's popular "Historic Jackson Heights Weekend," held each June, when residents are treated to a lecture on the neighborhood's history along with tours (guided and self-lead) of the area's private gardens otherwise closed to the public throughout the year.
---
---
---
Jerry Goldman
Vice President/Dog Run
A native of the Midwest, Jerry has been a resident of Jackson Heights since 1999. He is an outspoken partisan who considers our neighborhood to be the very best place to live in New York City. Since his retirement from the restaurant industry he's devoted much of his time to community participation. In addition to serving on the JHBG board, he's involved in the running of JH Crew, our local dog park and is a long-time officer of his Hawthorne Court coop.
---
Barbara Kunkle
JH Art Contest & Merchandise Sales / Retired Software Engineer
After teaching school children for several years, Barbara Kunkel completed a certificate in software engineering at NYU and worked as a systems analyst and project manager until her recent retirement. She currently dedicates her time to Jackson Heights by supporting various programs in different capacities, including serving as head of sales of Jackson Heights Beautification Group's merchandise. More importantly, Barbara has continued JHBG's traditional art contest, a staple in the neighborhood for over 25 years. The art contest showcases students' talents and creativity, which are honored at the end of each school year in an annual celebration of the winners selected from entries submitted by students from the local public schools.
---
Len Maniace
Environmental sustainability / Journalist / marketing manager
Len and his wife Barbara Monteiro moved to Jackson Heights in 1988 and have two sons, Daniel and Nicholas. He started volunteering with Friends of Travers Park committee when the park was in terrible shape. Len brought the Greenmarket to Jackson Heights in 2000 and, with local musician Jonathan Kane, started the Summer Sundays in the Park performance series in 2004.
A past JHBG president, Len focuses on environmental sustainability and heads the group's Tree LC effort that plants and maintains of our street trees. He initiated JHBG's Green Agenda for Jackson Heights, a community environmental planning effort that held a sessions in English, Spanish and Bengali brought attention to the need for more park space in Jackson Heights and demonstrated community support for pedestrian plazas, green transportation and composting. His goal for JHBG is to make Jackson Heights the city's greenest and friendliest neighborhood, for all members of our diverse community.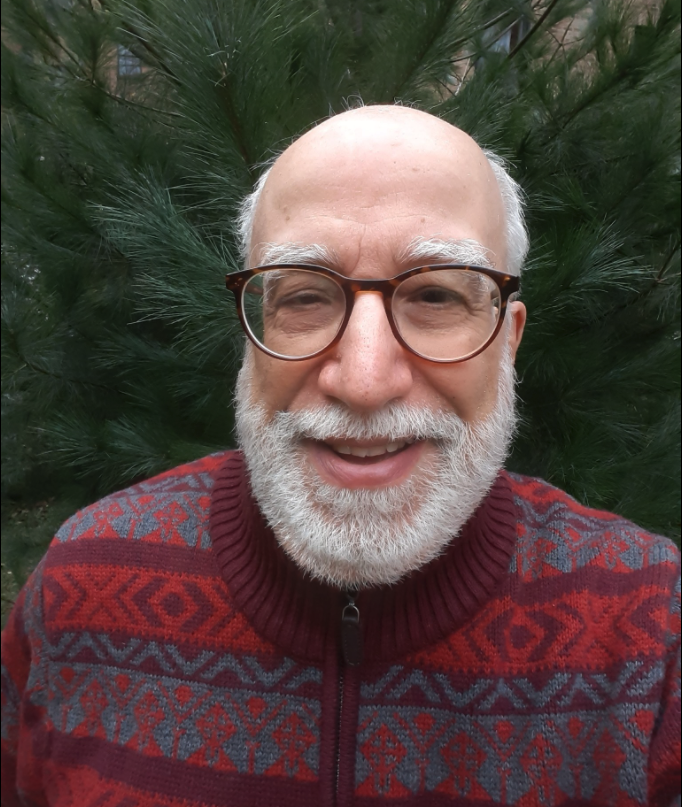 ---
Melissa Zavala
Composting / Professor
Melissa grew up in Jackson Heights and has been a volunteer gardener and composter for over a decade. She is one of the volunteers in charge of maintaining our neighborhood's composting center, JH-SCRAPS. She is an anthropology professor at the City University of New York.
---
Jim Riccio
Graffiti Busters/ social researcher
A long-time board member heads JHBG's graffiti removal program and serves on the nominations committee helps chose new board members and officers. At the Manhattan based nonprofit organization MDR, he had investigated the effectiveness of welfare to work programs, strategies for reducing poverty and increasing employment for residents of public housing. His research has taken place in the U.S. and the U.K.
---
Louise Mulvihill
Newsletter editor/ Gardening / Orchestra Assistant
Louise Mulvihill is a long time volunteer. As a music lover, she has always helped organize the receptions after the concerts and has been out and about every Saturday gardening around Jackson Heights.
Louise moved to Jackson Heights in 1997 and have felt at home from the very beginning. She loves the great diversity found in our community: cultures, architecture, food, experiences, etc. Her son, from a young age, joined me in helping clean, plant, prune, and maintain gardens, tree pits and park spaces in our neighborhood. She has always believed that when one should participate and contribute to one's community. She has worked with Friends of Travers Park, The Views and Jackson Heights Orchestra.
---
Doris Derwik Wurgler
Elections Committee / Retired Educator
A skilled administrator with over 30 years of experience in education, Doris Derwik Wurgler has been a member of Jackson Heights Beautification Group's Board of Directors for decades. She worked at the Lexington School for the Deaf and has training in music as well as in early childhood special education. Doris currently heads the Elections Committee for JHBG, coordinating the process of member selection and nominations. She also oversees elections. Doris grew up in the neighborhood and provides a valued source of institutional knowledge and neighborhood history. Having also served as Editor for the organization's quarterly Newsletter, Views from the Heights, she has long provided vital support for JHBG in various ways. lives with his wife and son.
---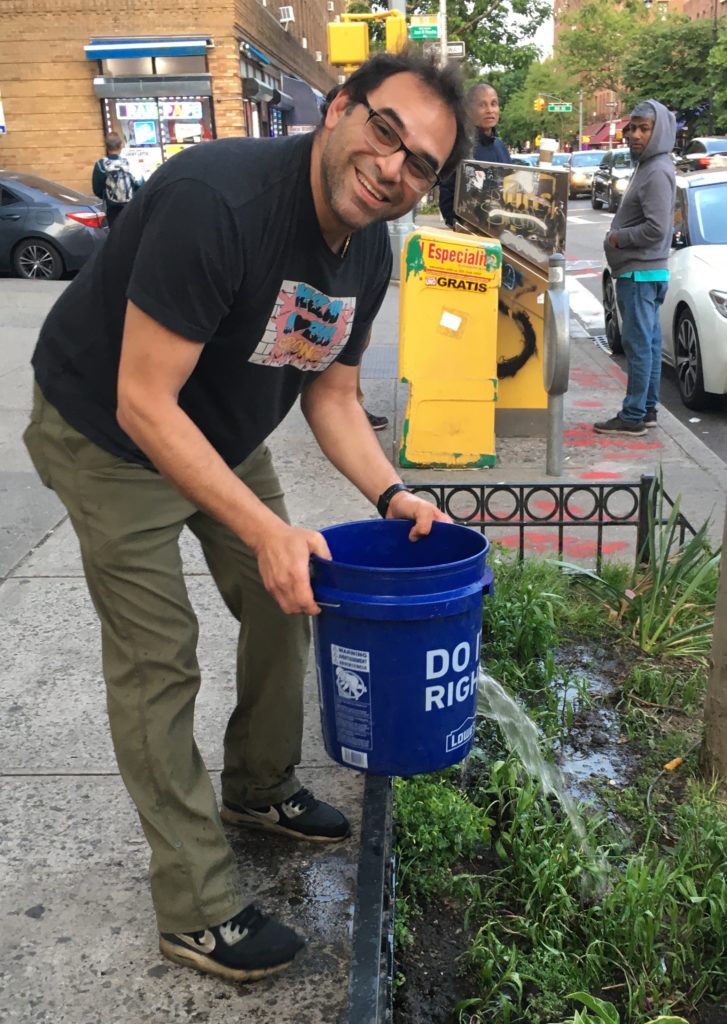 Sharif Sadek
Sherif is an award winning filmmaker who moved to Jackson Heights in 2008 and has never thought of living anywhere else in the world.  While living in one of the garden apartments, he developed a strong sense of planting and gardening that led him to become the latest board member of the Jackson Heights Beautification Group.
A volunteer with JHBG's TreeLC program, he meets with the group on most Saturdays to make 37th Avenue, our main commercial thoroughfare, to make it greener and cleaner on a regular basis.  Sherif is also interested in running events, such as Summer Sundays.